The Benefits of a Special Needs Trust
Dec. 20, 2022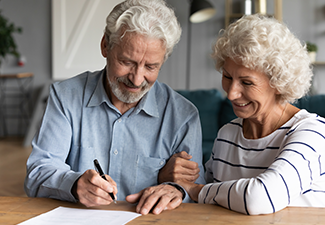 As a parent, you'll do anything for your child. However, it can sometimes be difficult to know exactly what to do to best meet their needs and support them. For parents of children with special needs, this task can become even harder because they'll likely need ongoing care throughout their whole life.
To tackle this, parents may choose to set up special needs trusts. Setting this up, as well as any aspect of estate planning, can feel overwhelming, especially if you don't know where to start. At The Law Office of Bruce Peotter, our special needs trusts attorney is prepared to help you create the best possible future for you and your child. We have locations in both Englewood, Colorado, and Tustin, California, and can serve clients in the communities in and around Denver and throughout Orange County including Irvine, Costa Mesa, and Santa Ana.
What Is a Special Needs Trust?
Many people choose to use a trust as part of their estate plan in addition to a will because it can offer more flexibility as well as other monetary advantages. All trusts, at their core, essentially work the same way. You allocate certain assets to beneficiaries and place them into a trust. A trustee becomes the legal owner of said assets. These assets can then be distributed to your beneficiaries by your trustee per the terms you lay out in your trust documents.
A special needs trust (sometimes called a supplemental needs trust) is intended specifically for individuals with disabilities who will need continuing financial support. They will also need to protect any income received from government benefits, such as Supplemental Security Income (SSI) and Medicaid, which have income requirements.
There are two main types of these trusts: self-settled and third-party. The former is a trust funded by the individual with disabilities themselves and the latter is funded by others through sources like gifts, life insurance, or inheritance. For all trusts, you'll need to designate a trustee who's responsible for distributing the funds and ensuring all federal and state laws are followed. This can be a family member, close friend, or professional trustee.
The Benefits of a Special Needs Trust
Among all the advantages of a special needs trust, perhaps the most important is how it ensures guaranteed income not only from the trust but from sources like Medicaid or SSI.
These are two federally-funded benefits that have income caps for qualifying. If an individual earns too much income in a year, they are at risk of losing these essential benefits. By having a trust in place, you can meter how much money is received each year to stay within these limits.
Additionally, when setting up the trust, you can specify exactly how assets are to be used. For example, you can earmark certain funds that can only be used toward medical expenses or paying rent. In this way, you know your money won't be squandered. Special needs trusts also offer lots of flexibility on funding and allow others to contribute to it.
Who Would Most Benefit From a Special Needs Trust?
Because there are a range of physical and developmental disabilities that can affect our loved ones, a special needs trust can be used in many different circumstances. The most common use is for those with a permanent disability. Common ones include:
Blindness

Down Syndrome

Paraplegia
However, they can also benefit those whose disabilities may wane or even be cured in the future. In these cases, the trust can be dissolved if it is no longer needed.
Plan for Your Future and the Future of Your Loved Ones
If you're looking for an estate planning attorney who has extensive experience working with people with disabilities and truly understands your family's needs, contact us today at The Law Offices of Bruce Peotter. With locations in Englewood, Colorado, and Tustin, California, we're happy to represent clients wherever they are.