Estate Planning Terms You Should Know
March 14, 2022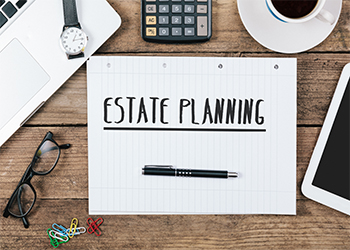 Whether you're 25 years old and just starting your career, or you're 65 and retired, establishing an estate plan is always beneficial to you and your loved ones. While this important task may seem like something you can do another day, establishing your legacy now can give you and your family peace of mind immediately and in the future.
For over 30 years, The Law Offices of Bruce Peotter has been helping clients in and around Englewood and Denver, Colorado, as well as clients in Tustin, California, and throughout Orange County, craft estate plans that reflect their wishes. No matter what the size of your estate is or how close you are to retirement, you should have a plan for your estate.
Why Estate Planning Is Important
An estate plan allows you to take care of your loved ones after you are gone. Moreover, it can help you maximize the benefits of your estate to your loved ones if it is set up correctly.
Simply setting up your own will and testament will result in a time-consuming, and often costly, process involving probate court. Unfortunately, if you pass away without a will or trust at all, a judge will decide who gets what from your estate. You will have no influence on how your estate is divided if you do not have a will at all.
Important Terms to Know
It's never too early to determine your estate plan. As you begin the process, it is helpful to know these important terms used in estate planning.
Decedent
The decedent is the term used to refer to the individual who passed away.
Estate
The estate refers to all the property that an individual owns. It also includes all the debt that an individual carries. Ultimately, the estate will be the value of the individual's property after all of his or her debts have been paid.
Probate
Specifically, probate is a process by which a will is proved to be either valid or invalid. More generally, probate is the term used to refer to all concerns related to the administration of estates.
Intestate
When someone who does not have a will passes away, this is referred to as dying intestate.
Will
A will is a document that allows you to direct who you want to receive your assets and name an executor (or personal representative) to oversee the distribution of your estate. There are three types of wills: simple wills, testamentary trusts, and pour-over wills.
Trust
A trust goes into effect during the grantor's life. The grantor appoints a trustee to manage the assets of the trust for the benefit of its beneficiaries. A trust is not subject to the probate process. Therefore, the terms of the trust, its assets, and its beneficiaries will all remain private after the grantor's death.
Beneficiary
A beneficiary is an individual who will receive something from a will, trust, or insurance policy, whether that be money, property, or other benefits.
Executor
The executor is the individual named in the will who will oversee and manage an estate. An executor is sometimes referred to as a personal representative.
Power of Attorney
A power of attorney document gives an individual the authority to make binding decisions on another's behalf. The authority can be limited or extended in scope. Speak with an experienced estate planning attorney to learn more about establishing powers of attorney.
Advance Healthcare Directive
An advance healthcare directive is a legally binding document that states what your wishes are regarding life support, medical treatment, and other medical choices if you were to become incapacitated and unable to express your wishes yourself.
Guardian
A guardian is a person who has the legal right and responsibility of taking care of someone else, typically a child.
Conservator
A conservator is an individual who is appointed by a court to manage the estate of a protected person.
Hiring an Experienced Estate Planning Attorney
You can make provisions to take care of your loved ones after you pass away. However, you need to be confident that your will and estate planning documents are legally enforceable.
At The Law Offices of Bruce Peotter, we are passionate about planning for the future. Our firm serves clients in Englewood, Colorado, and around Denver, as well as Tustin, California, and throughout Orange County. Contact us today to schedule a free consultation.