Estate Planning for Young Adults
March 23, 2022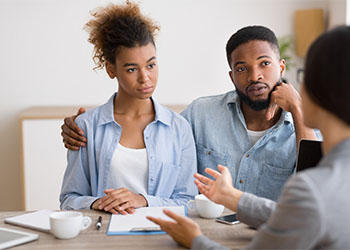 Graduating from high school is a significant accomplishment. Many young adults will soon be heading off to college or thinking about their next steps. It is often a season of excitement, anticipation, and even a bit of nervous energy. As a young adult, for the first time, you are on your own and in charge of your own decisions, your education, your employment, and your finances. While it may seem early to start thinking about things like wills and trusts, there are good reasons not to procrastinate when it comes to estate planning.
The COVID-19 pandemic has changed perspectives on many things, and estate planning is one of them. Since 2020, the number of young adults with a will has increased by 63%. Despite what many think, you don't need to wait until you are of retirement age or have a lot of money to start estate planning. The starting point for most young adults is making strategic decisions about what will happen to their assets if they die. To learn more about the importance of estate planning and practical next steps, contact us at The Law Offices of Bruce Peotter. We serve clients in and around Denver, Colorado, as well as Orange County, Costa Mesa, and Santa Ana California.
At What Age Should I Think About Estate Planning?
People as young as 18 years of age can create an estate plan since, under the eyes of the law, they are now considered adults and are responsible for making financial decisions. At the very latest, by the time a person is in their early 20s and 30s, they should have a clear plan in place.
Why Should a Young Adult Have an Estate Plan?
There are multiple reasons why a young adult should work with an attorney to create an estate plan:
If you live with a partner but are not married, you can make sure your assets go to them

You can grant power of attorney to a person you trust should you become incapable of speaking for yourself

You have more assets than you realize

If you have a child, you should begin planning to see that they will be financially secure and name a potential guardian

If you do have significant assets, adding them to a living trust can save your family the trouble of going through the probate process
What Should a Young Adult's Estate Plan Include?
A young adult's estate plan should include four critical elements:
Will: The backbone of any estate plan, stating who will inherit your assets and belongings.

Living Will/Advanced Healthcare Directive: Ensure someone you know and trust will make decisions regarding medical care should you be unable to do so.

Living Trust: Similar to a will, but it avoids the probate process by transferring ownership of your assets into a trust.

Life Insurance: A life insurance plan (which is very affordable for young individuals) can help pay off car loans or education loans.
How You Can Benefit from Working with an Attorney
Everyone's need for estate planning is different. Whether you are helping your adult children or working on your own, you need an experienced estate planning attorney that can provide advice regarding your specific situation. At The Law Offices of Bruce Peotter, we provide proactive estate planning strategies to individuals and families looking to properly plan to fulfill their dreams and goals by maximizing the benefits that will be passed on to their heirs. We proudly serve clients in and around Denver, Colorado, and throughout Orange County, California, including Irvine, Costa Mesa, and Santa Ana.