Estate Planning & Divorce
Dec. 7, 2022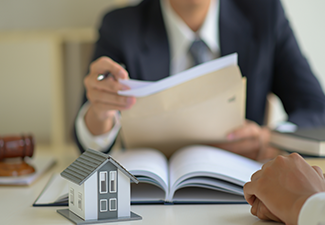 When a couple divorces, all the plans they had made change. What sometimes gets lost in the shuffle is the couple's estate plan. What they had planned to do when they passed away no longer fits the separate lives they are about to lead.
If you are filing for divorce or have filed, your divorce attorney will help you get through the divorce process—but an estate planning attorney is the best source of guidance for how the divorce will affect your estate plan and how it should be addressed in your divorce agreement.
Individuals and families have counted on The Law Offices of Bruce Peotter for more than 30 years to help them with all matters related to estate planning. Our estate planning attorney is proud to serve clients in Englewood, Colorado, and communities in and around Denver, as well as clients in Tustin, California, and throughout Orange County, including Costa Mesa, Irvine, and Santa Ana.
Do I Need to Update My Estate Plan After Divorce?
In most marriages, surviving spouses are the beneficiaries of the assets left behind by the spouse who dies first. Spouses name one another as executors of their estate and as agents in powers of attorney. Spouses speak for one another should one spouse be unable to during their lifetime.
There are also assets owned jointly by both spouses which are divided in divorce. You will find yourself needing to make updates to your estate plan.
What Needs to be Updated in My Estate Plan After Divorce?
The short answer to this question is "everything." In a divorce, what will happen to your will, your assets, and even your decision regarding the guardianship of your minor children all need to be addressed. Moreover, one revision in one document in your estate plan often affects other documents, so it is wise to work with an estate planning attorney to ensure everything is updated congruently.
Your will probably names your spouse as the beneficiary of all your assets. It may also appoint your spouse as the administrator of your estate. Although your marital assets belong to both of you prior to divorce, you may have separate assets that are yours alone. During the divorce process, you should revise your will to name a new executor and beneficiaries. In this case, if you die prior to finalizing the divorce, your spouse will not inherit everything.
You should also bear in mind that updating an existing will by simply adding a codicil, which is an amendment to the will, may have some risks that you can avoid by creating a new will and revoking the old one.
If your estate plan includes such documents as general financial powers of attorney or a power of attorney for healthcare directives, you should change them immediately if you name your spouse as your attorney-in-fact. It is likely that you will not want your ex-spouse or soon-to-be ex-spouse making life and death decisions in your stead.
You should gather all documents regarding your bank accounts, retirement accounts, investments, titles, deeds, and life insurance policies. In all likelihood, you have named your spouse as the beneficiary. These are all assets which are not subject to probate, so if they are in your name only, you should name a new beneficiary for each of them.
Finally, if you have a minor child with your spouse, you probably did not name a guardian in your will because you assumed your spouse would raise the child should your spouse survive you. If you are getting divorced, you should name a guardian in your new will. That way, if both you and your spouse die, you have expressed your choice for who will care for your child.
What Happens to a Trust in a Divorce?
What will happen to your trust in divorce depends on the type of living trust you and your spouse created. If you created a revocable living trust, the assets of the trust will be dealt with in the divorce in the same way the rest of your marital property is. That is because revocable trusts allow the trust makers to make changes to it as they wish.
If you created an Irrevocable trust, it cannot be changed once it is executed. Because the assets of the trust belong to the trust and not to you or your spouse, they cannot be changed even in divorce. The assets, trustee, and beneficiaries remain the same. The trust simply operates until you and your spouse die, at which time the assets are divided among the beneficiaries as specified in the trust document.
Practical & Purposeful Legal Guidance
Divorce can be complicated. Estate planning can be complicated. Together, they raise complex issues. You should have your divorce attorney help you with your divorce, but you should work with an estate planning attorney to address the complex issues created by divorce.
In and around Englewood, Colorado, and Tustin, California, our attorney at The Law Offices of Bruce Peotter can provide you with experienced legal guidance, answer the questions you need to make decisions about updating your estate plan, and help you avoid issues with your plan later on. Call us at The Law Offices of Bruce Peotter today to schedule a time to talk about your estate plan.