Estate Planning Checklist: What to Consider Before You Start
Aug. 26, 2022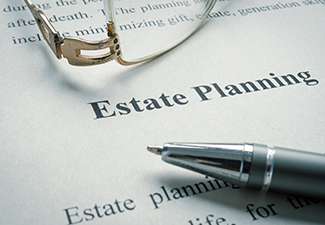 How will you be remembered? It is never too early to plan for your legacy, but it can be too late. Before you put pen to paper, take the time to determine your estate's value and answer key questions about your wishes. These questions may prove challenging to answer. Working with a knowledgeable estate planning attorney can help you determine the best path.
The Law Offices of Bruce Peotter will guide you through the decision-making process for your estate plan. We aim to help you maximize the benefits to your heirs through focused estate planning strategies. With over thirty years of experience, we can help you draft the best estate plan for your specific financial and legal situation.
Our firm proudly serves clients in and around Denver and Englewood, Colorado, as well as those in Tustin, California, and throughout Orange County, including Irvine, Costa Mesa, and Santa Ana.
What Is Estate Planning?
Essentially, estate planning is establishing documents that describe what will happen to your assets after your death and outlining your wishes for other important matters. Several different tools can be used in an estate plan, including a will, a trust, and advance healthcare directives. There are many different decisions to make when creating an estate plan. An estate planning attorney can guide you through them and ensure your documents are legally enforceable.
What Should I Consider Before I Draft an Estate Plan?
It's important to identify certain considerations before you start your estate plan. The following checklist can help you begin thinking about what estate planning entails and what you want to accomplish with the help of your attorney.
Brainstorm your goals.
First, you should consider what you want to achieve with your estate plan. Is your goal to provide for your spouse or children? Do you wish to split your assets between family, friends, and charities?
Spend time thinking about the legacy you want to leave behind. Write out your goals that will help you achieve that legacy.
Record your debts.
You may have debts, such as remaining student loans, a vehicle that has not been paid off, or medical debt. As you draft your estate plan, make a list of your debts and calculate how much they amount to.
List all your assets.
Next, it's important to take stock of what you own. Record your assets, such as your home, any other real estate, vehicles, collectibles, and other significant property.
Include all your accounts in your list of assets, including your retirement accounts, checking accounts, savings accounts, and any other investments that you own.
Think about your beneficiaries.
Who should inherit from your estate? This important question is critical to consider before you begin drafting your estate plan. You may want all your beneficiaries to be family members, or you may choose to include friends as well. Set aside time to think about who should inherit what from your estate.
Name an executor.
Naming an executor is one of the most important decisions involved in creating your estate plan. You may want to consult with a knowledgeable estate planning attorney when you are making this decision.
The executor, known in many states as the personal representative, will be responsible for making sure that your wishes are respected after you pass away. This person should be someone you trust to enforce your estate plan.
Name a healthcare representative.
An equally important decision is who you will name to make healthcare decisions on your behalf should you be unable to. You may name a healthcare power of attorney or a healthcare proxy depending on your situation and the laws in your state.
This person will be empowered to make medical decisions in the event that you become incapacitated. You should discuss your wishes for your treatment in a variety of medical situations with your healthcare representative. Speak with your estate planning attorney to learn more about the process of naming a healthcare representative.
Plan for your end-of-life wishes.
As you establish your estate plan, it's important to also outline your end-of-life wishes. You should describe your intentions for the disposition of your remains as well as your memorial services.
Provide for your loved ones.
If you have any children who are minors, or if you are legally responsible for any relatives with special needs, it's important that you make provisions for them in your estate plan. This is a key reason why it is so important to have an estate plan. If you were to pass away unexpectedly, your estate plan could provide crucial support for your minor children or relative with special needs.
Consider charities.
As part of your legacy, you may want to consider contributing to a charity or two. Think about charities that you have donated to in the past or consider giving to causes that are close to your heart in your estate plan.
Plan for the future of your business.
Business owners will also need to detail their wishes for their businesses. Establish a business succession plan that explains who will take over your role after you are gone. Similarly, you will also need to name who you would like to inherit the business. This will smooth out the transition process for the business and your employees.
Legal Guidance Tailored to You
Whether you have already considered most of these issues or are brand new to estate planning, our firm can help. Take steps to protect your estate and heirs by working with an experienced attorney. At The Law Offices of Bruce Peotter, we are dedicated to helping you establish an estate plan that accomplishes all your goals.
Our firm proudly serves clients in and around Denver and Englewood, Colorado, as well as those in Tustin, California, and throughout Orange County, including Irvine, Costa Mesa, and Santa Ana.