Common Estate Disputes
Sept. 30, 2022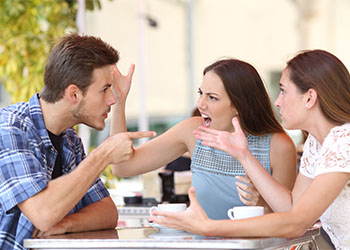 When a person dies, estate administration is important in order to settle the decedent's final affairs and distribute assets to rightful beneficiaries. However, disputes and disagreements can arise between surviving family members while settling the deceased person's estate.
Such estate disputes can waste resources and destroy familial relationships. An experienced Colorado estate planning attorney can enlighten you about some of the most common estate disputes and explore possible resolution options.
At The Law Offices of Bruce Peotter, we're committed to guiding individuals and families through the complexities of estate planning and estate administration. Our attorney can review all the facts of your unique situation and determine the best way to resolve disputes. We're proud to serve clients in Highlands Ranch, Colorado and Tustin, California, as well as the surrounding communities throughout both states.
What Is an Estate Dispute?
An estate dispute involves all forms of disagreements and conflicts between surviving family members, inheritors, or close relatives regarding how the estate was administered or how the decedent's wishes were interpreted. Such estate disputes often happen after a person dies or when settling the decedent's estate.
Common Estate Disputes
Here are some of the most common estate planning or estate settlement disputes:
Disputes over distribution of property and assets

Breach of fiduciary duty

Disputes about the validity of a will

Rivalries among siblings

The lack of testamentary capacity

Failure of the personal representative or executor to be accountable

Undue influence or signs of coercion

Tortious interference with inheritance

Issues involving sudden incapacitation or disability

The deceased person's second or later marriages

Conflicts with the personal representative or executor
These estate planning and estate settlement disputes have the potential to destroy relationships between the decedent's surviving family members. Furthermore, the survivors may waste a significant portion of the inheritance or resources on legal battles and court fees. It is important to settle such estate disputes amicably and fairly.
Remedies for Estate Disputes
When estate disputes arise, among the possible options to reach a resolution involve removal of the executor, negotiation, mediation, litigation, or a settlement meeting.
Removing the Executor
Personal representatives and executors have a fiduciary duty to settle the estate in accordance with the provisions of the will, estate plan, or available state statutes. Surviving family members may be eligible to file a petition for the removal of an executor who fails in their expected duties. Some common reasons to remove an executor include:
Failure to perform the required duties

Disagreements between co-executors

Gross misconduct

Failure to comply with the terms of the will

A material conflict of interest

Abuse of discretion

Incapacity

Breach of fiduciary duty

Misappropriation of funds

Hostility towards beneficiaries and heirs
Settlement Meeting
A settlement meeting allows all parties involved in the estate dispute—including family members, beneficiaries, heirs, and other close relatives—to come together, discuss the issue, and resolve disagreements. Every party present at the settlement meeting will have an opportunity to speak about what they intend to do to resolve the dispute.
Mediation
Mediation is an alternative dispute resolution option which makes it possible for estate issues to be resolved amicably and quickly while keeping matters confidential. In mediation, the disputing parties will meet to identify and discuss a possible resolution with the help of a neutral third-party. The neutral third party— the mediator or mediation lawyer—can help facilitate the discussions and negotiate a feasible compromise.
Litigation
If the estate dispute cannot be settled through a settlement meeting or mediation, the disputing parties may pursue litigation. This requires the intervention of the court system. A hearing will be scheduled where the private judge will review the available facts, listen to arguments, and help settle the estate dispute through a final judgment.
Seek the Resolution You Need
Settling a deceased person's final affairs and distributing assets to beneficiaries often involves numerous complexities. Disputes, legal disagreements, conflicts, and deepening rifts may occur among surviving family members during the estate settlement process. An experienced estate planning attorney can explore your dispute resolution options and determine the right one to pursue.
At The Law Offices of Bruce Peotter, we have the diligence to advise and guide clients involved in estate disputes. As your legal counsel, we can assess your unique circumstances, enlighten you about the benefits and drawbacks of each dispute resolution option, and help you decide the best approach to settle the estate dispute. Above all, our trusted attorney will advocate for your best interests and work intelligently with all parties involved to remedy the situation peacefully and amicably.
Contact The Law Offices of Bruce Peotter today to schedule a simple consultation with a reliable estate administration attorney. We can offer you the personalized legal counsel and dedicated advocacy you need to move forward during this difficult time. We proudly serve clients throughout Englewood, communities in and around Denver, Colorado, and across Orange County, including Tustin, Irvine, Santa Ana, and Costa Mesa, California.